Best Natural Remedies for Endometrial Lining Thickening...
by Robin
(San Diego, Ca. USA)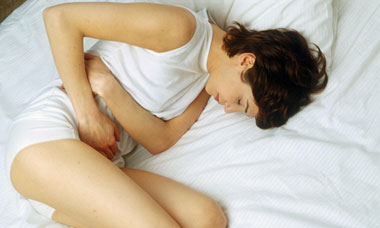 QUESTION:
I have had seriously heavy bleeding intermittently for 5-6 years. Had to be fused twice and given intravenous iron on a separate occasion.
Diagnosed with this issue in Jan 2012 the attending physician recommended an immediate hysterectomy and used the scare tactic of it being potentially cancerous. I rejected his offer and informed him that I needed time to research for myself. However, back then I had medical insurance, now I don't.
So, I've been supplementing with selenium, zinc, copper, folate, B-12 (methylcobalamin), vit C-D-E, magnesium chloride, nascent iodine, minerals, some amino acids, ph adjusting (baking soda), blackstrap molasses (iron builder) and various healthy oils. I'm also having virgin coconut oil, hemp seed, frankincense (non-inflammatory properties) and black seed oil. Some of these supplements have been used inter-changeably and others taken daily. Since bleeding occurs at any given time, I am cognizant of my amounts and frequency of my oil usage. Recently a gynecologist suggested a hysterectomy or d&c.
I cannot allow this to fester into a disease. Is there any pertinent info that could be of assistance for me about this condition. Thanks for your time. A.Robin
ANSWER:
Hi Robin, and thank you for your question(s)/information on your particular health problem.
Firstly, the one supplement that you definitely should be taking is organic apple cider vinegar. ACV works amazingly well for excessive bleeding, as well as for virtually all female gynecological problems. The number one thing it does is balance out hormone levels, particularly estrogen. This is crucial for any woman suffering from endometrial hyperplasia (endometrial lining thickening) because once your estrogen levels are normalized, healing begins straight away. So ACV should certainly be your number one "go to" remedy. Just make sure you take the right type of apple cider vinegar (
such as this

one
) and for it to be effective, you MUST take it every day without fail and you MUST stay on it indefinitely. (Do not stop ever!) A tablespoon mixed in a glass of warm filtered water is the required dosage. Take this concoction 3 times daily, 20 minutes before each main meal (on an empty stomach).
Black strap molasses is also extremely good for endometrial hyperplasia. You said you were already using black strap molasses, but once again, it must be taken all the time for it to be effective (and it works even better when it's combined with the ACV). Make sure the black strap molasses is organic and unsulphured too (very important). Here's some good ones if you're interested...
organic unsulphured black strap molasses
. The dosage for black strap molasses is one teaspoon 3 times daily mixed in with your apple cider vinegar.
In addition to these, cayenne pepper is terrific for increasing blood flow, which in turn actually helps to stop irregular and excessive bleeding. Cayenne pepper also helps to repair the lining of the uterus, which is important for anyone suffering from endometrial hyperplasia. The best way to take cayenne is to mix a teaspoon in a glass of warm filtered water and chug it down. Have another glass of warm water ready to drink down and take the heat out of your mouth. It's not a fancy way to have it, but it works.
For more information on these natural remedies, have a read of this article from our friends at EarthClinic and the Q&A's generated from women who've used them. There's some great responses...
Heavy Gynecological Bleeding Home Remedies
.
Hope this helps you out Robin.
Good luck and all the best to you.
Best regards,
Troy (Certified Holistic Nutritionist & Herbalist, Health & Wellness Coach)