Your Health Questions Answered... 
Do you have a health related question or want to know more about something you've just read? Then this section is the place to ask...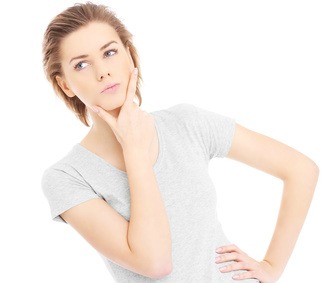 If you have a question about a particular natural remedy, home remedy or natural treatment you've found on this website – or even if you just have a general question related to natural health or alternative medicine – feel free to ask it here.

We appreciate and honour your enquiry and will do our best to answer you as quickly as we can. However, due to the large volume of questions we now receive, it has been taking us longer to answer each one, so we do appreciate your patience. 
If we don't answer your question, the most likely reason is because we've already covered it or answered it before so please take the time to "search this website" first for your topic using the search tool below.
Another reason may be because the question you asked has already been explained and answered in our original article, so we do ask that you take the time to re-read the relevant article again before submitting your question. We also ask that you provide us with as much information as possible when filling out the form and submitting your question.
This is very important!
The more information you provide the better we can help you. If you think a photo or picture will help, you can upload one (or more) when you fill out the form.
In addition, make sure you tick the "Notify Me When My Contribution Has Been Accepted" box after you click the Submit Your Question button (and are taken to the Thank You page), along with providing your email address, so we can notify you as soon as your question or contribution has been approved.
We may also answer your question via email (sometimes this is quicker) so please make sure you provide us with your correct email address (don't worry, your email address is completely safe. We do not hand it out to anyone and it gets deleted once we hit the send button). And don't forget to keep an eye out in your email junk folder for our reply as well, just in case it turns up there. The title will read... "Your Health Question Answered From Life Saving Health."

Our Disclaimer Policy...
For legal reasons, we are not allowed to give out any health or medical advice directly to people. So all questions answered by us will be answered in the third person and the answers given should only be interpreted by yourself as a third person response. You should not consider any answers provided by us to be a direct answer to your health question. You should also not rely on the information or advice given here or let it be a substitute for professional medical advice, nor should you use any of this information for diagnosis or treatment of any disease or ailment whatsoever. All matters pertaining to your health should be first discussed, advised and verified by a licensed health care professional and we are not responsible for the validation, accuracy or reliability of the information provided by this website (we are required by law to put this in!). By reading this paragraph and submitting your question, this means you agree fully with our disclaimer policy. For further clarification, you can read it in full here… Disclaimer for Life Saving Health
Okay, now that we've got all of that stuff out of the way... go ahead and ask us anything! We're here to help. It's easy to do and you can choose to remain anonymous if you wish.
Oh and one last thing, if you think your advice, opinions or thoughts will help with a particular question that's been posted here then don't be shy, please share! You never know, what you have to say or the advice you give could be just what that person needs.
Ask Your Health Question Here And Get Help...
Ask us anything you like – whether it's about a certain natural or home remedy or a particular health problem – or anything else for that matter! It's easy to do. Just fill in the form below, then click "Submit Your Question". (Don't forget to provide us with as much information as you can)...
Health Questions Other People Have Asked...
Click below to see questions and contributions from other visitors to this page...